What is a kratom extract?
In short, kratom extracts are a more potent form of kratom. They are created from extracting kratom's alkaloids (through boiling), then reapplying these isolated alkaloids onto powdered leaf. In turn, you get a very concentrated form of kratom, which requires a significantly smaller dosage. So much more potent, in fact, that 1 gram of extract equivalates to around 15 grams of powdered leaf. Talk about packing a punch.

Kratom extracts are also generally more expensive than powdered leaf due to their more time consuming, complex manufacturing process. It should be noted, however, that you must be careful when taking kratom extracts. We definitely recommend taking half a gram or lower when starting out. You will notice their effects relatively quickly as well.
What does full-spectrum mean?
In the world of kratom extracts, you may see the word, "full spectrum" thrown around a bunch. What this is referring to is an extract that maintains its full range of alkaloids after the boiling process. In kratom, there are 28 different present alkaloids each contributing to the plant's chemical properties. Mitragynine, of course, is the main active alkaloid and accounts for 70% of the alkaloidal content in kratom. Another other main alkaloid is 7-hydroxymitragynine, which contributes to a good portion of kratom's physical and mental effects. If a kratom extract contains only one kind of alkaloid, then it is not indeed a full-spectrum extract. A full-spectrum kratom extract will still have all other alkaloids present to the fullest extent. Full-spectrum extracts are more potent subsequently.
It is important to note too that full-spectrum extracts are generally considered more responsible to consume as well. In kratom, each alkaloid is important, and plays a role in how it affects your body's neuroreceptors. Having a product that is devoid of some alkaloids may lead to a higher risk of developing a tolerance or having withdrawals after extended usage.
What kind of extracts are out there?
The simple answer is that you can make an extract out of any variation of kratom. Additionally, some extracts can even come in the form of a resin or tincture. Most extracts however, are relatively standard, coming in the form of a powder. This allows you to outright choose your favorite strain of kratom. Below are a few unique kinds of extract that we thought were worth sharing.
ISOL-8: This popular kratom extract is guaranteed to be at least 8% Mitragynine along with a full spectrum of alkaloids. This extract is famously known for its energy and stimulating effects. Imagine a longer lasting substitute to coffee.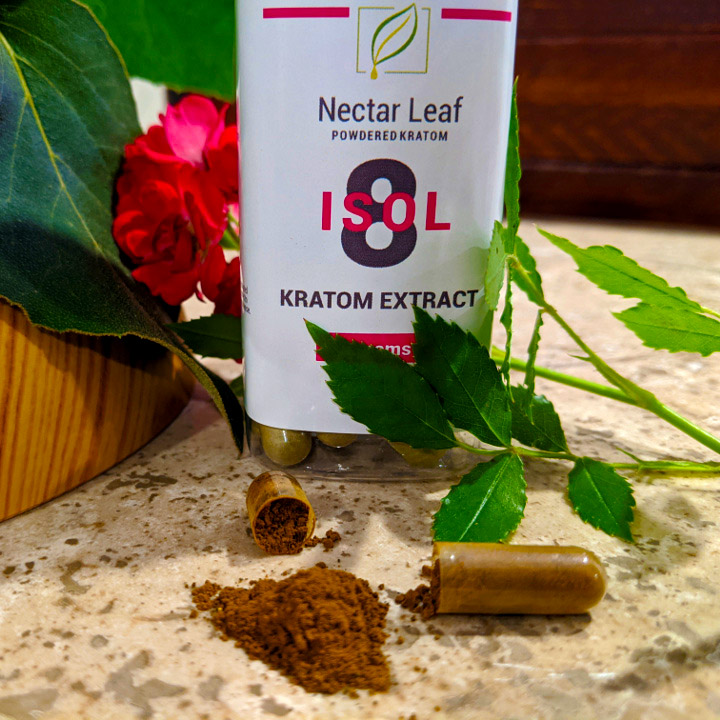 Gold Reserve: A highly potent kratom extract. Gold Reserve reportedly delivers a well-balanced mixture of energy, pain relief, and entire body relaxation. It's very similar to Bali, just in extract form.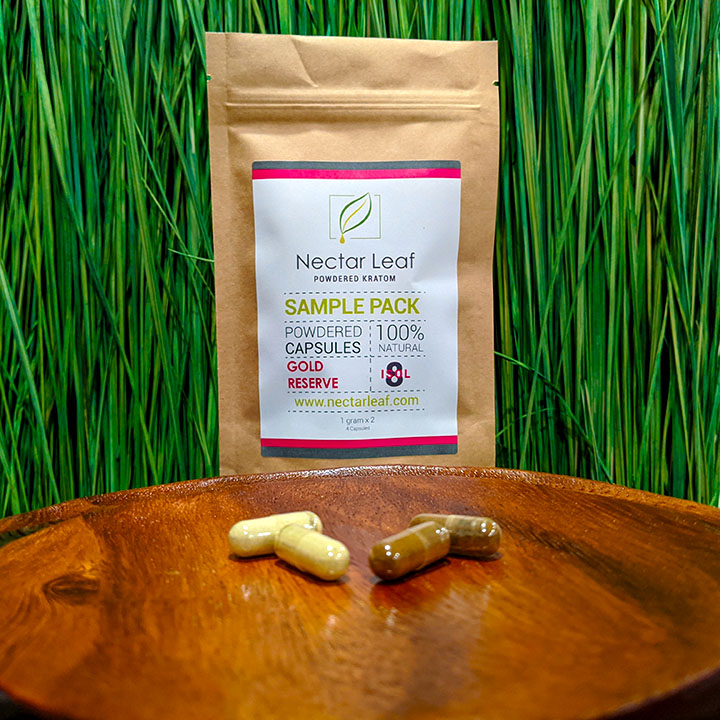 You can read our additional reviews on the world's most famous kratom extracts here.
What vendors do you recommend?
Here at kratom science, our preferred vendors are GetKratom and Nectar Leaf. These sister companies carry some of the most pristine kratom extracts on the market. Not only that, but both sites undergo testing on their products for metals and contaminants, ensuring product and customer safety. Although they both carry extracts, Nectar Leaf is known for carrying top of the line extract capsules and tablets. These are definitely the easiest and most convenient ways of taking kratom extracts. GetKratom, on the other hand, offers premium kratom extract powder. Please take responsibly.
Disclaimer: There is no content on the Kratom Science Podcast nor on KratomScience.com that in any way constitutes medical claims or medical advice. You should consult a medical professional for medical advice and we believe this sincerely. Take care.