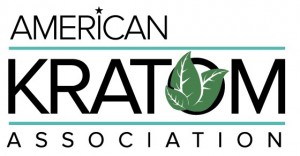 FLORIDA ACTION ALERT!  YOUR HELP IS NEEDED!

Please read through this in its entirety, it's long but has everything you need to know and do to help keep kratom legal in Florida.
Florida State House Bill 73 (HB 73), sponsored by Rep. Kristin Jacobs, a bipartisan bill with 3 additional co-sponsors, would make Kratom a schedule 1 controlled substance, illegal in the state of Florida. Here's what you can do NOW to help keep kratom legal in Florida.
THE PROCESS:
HB 73, which now has a Senate companion bill (SB 1182), must work its way through three committees before it goes to a full House vote. Each committee must have a public hearing after which its either "passed" and moved onto the next committee, or it dies. The Senate bill must go through the same process. Once the bills make it out of all 3 committees each, they are voted on the full "floor" of the House (meaning a public vote of all members) and the full floor of the Senate. If they pass by majority vote by both chambers and are identical, they move on to be signed into law by the Governor, with an effective date of October 1, 2016. If they aren't identical, they go through what's called "reconciliation;" we'll cover that process later if needed.
HB 73 is now in the Criminal Justice Subcommittee and we need 1) E-MAILS and 2) PHONE CALLS!
If it moves to another committee, we'll alert you and provide you with a new list of contacts, so save your e-mails. SB 1182 has not yet been assigned to any committees. The three committees HB 73 must go through are:
Criminal Justice Subcommittee (contact committee members now!)
Justice Appropriations Subcommittee
Judiciary Committee
Last year the AKA and the BLD stopped both bills at the committee level and we're hoping for a repeat this year but we can't do it without YOU, especially FLORIDA RESIDENTS.
---
1) SENDING E-MAILS – WHAT/WHO TO WRITE:
To the Honorable ______ (or, for a mass email just write in the subject "To the honorable members of Criminal Justice Sub-Committee regarding HB-73)
Chairman, Vice Chairman, or write "distinguished member of the Criminal Justice Sub-Committee of the great state of Florida"
Example:
Dear Mr. Trujillo, the Honorable Chairman of the Judicial Subcommittee of the great state of Florida,
My name is ________, I'm a __-year old __________ from _________ and I'd like to voice my concern about HB 73, a bill currently being reviewed by the distinguished committee, then:
-How you came to use Kratom
-What ailments you suffer from, what previous treatments didn't work (prescriptions, surgery, etc.), how long you've been dealing with your ailments, how long you've been using Kratom and how many/what medications you've been able to quit.
-What Kratom means to you (has it given you your life back, have you gone back to work, can you play with your kids on the floor, exercise or travel, etc., something anecdotal about why Kratom is important and should be available).
-Conclusion: Kratom is a safe alternative to pharmaceutical drugs with important medicinal uses and has changed my life, so I'm asking you to please vote against HB 73.
If you have questions about kratom, please visit www.americankratom.org and thank you for your time and your service to the state.
Sincerely,
________________________
Please be concise and polite, keep it as short as possible and remember their aides are probably the ones reading these and once they notice someone being combative or argumentative, they'll just move on.
TO EMAIL ALL THE MEMBERS AT ONCE COPY AND PASTE THIS BELOW:
[email protected], [email protected], [email protected], [email protected], [email protected], [email protected], [email protected], [email protected], [email protected], [email protected], [email protected], [email protected], [email protected],
[email protected]
2) FOR PHONE CALLS OR INDIVIDUAL E-MAILS, CLICK ON THE COMMITTEE LIST BELOW AND CONTACT EACH INDIVIDUALLY.
It's a bit time consuming but very important!
http://www.myfloridahouse.gov/…/Comm…/committeesdetail.aspx…
CRIMINAL JUSTICE SUB-COMMITTEE (FOR INDIVIDUAL EMAILS) –
CHAIR:
Trujillo, Carlos [R]  email address: [email protected]
VICE CHAIR:
Van Zant, Charles E. [R] email address: [email protected]
DEMOCRATIC RANKING MEMBER:
Bracy, Randolph [D]  email address: [email protected]
ALSO ON THE COMMITTEE:
Baxley, Dennis K. [R] Fant, Jay [R] Harrell, Gayle B. [R] Kerner, Dave [D] Latvala, Chris [R] Pilon, Ray [R] Plakon, Scott [R] Pritchett, Sharon [D] Spano, Ross [R] Watson, Jr., Clovis
Originally posted by Angela Ross. Learn more at the American Kratom Association