Kratom Tolerance And Tapering
Kratom can be habit forming. Multiple studies and first-person consumer testimonials have shown dependence to be a relatively rare, mostly mild, but an unfortunate side effect of kratom. Long-time consumers understand that they can build up a tolerance, and if left unchecked, kratom can become an expensive and sometimes unpleasant habit.
Most kratom consumers report very mild withdrawals that are nothing like the violent illness that comes from opiate withdrawal, or the delirium tremens reported by some hardcore alcoholics trying to get sober.
Most people who consume any substance do not become addicted to it. Most people who have a cigarette do not become smokers. Most people who have a few drinks at night are not alcoholics. Most people who take pain medication after surgery do not become junkies. And most people who consume kratom do not become habitual users.
Addiction expert Gabor Mate says addiction does not come from a substance, but from the traumatic experiences of the addict:

Coffee, sugar, alcohol, cigarettes, prescription drugs, video games, and social media can all be habit forming to someone with an addictive personality. However, many former opiate addicts and chronic pain patients who take kratom daily say that while they depend on kratom, not every addiction is as severe or devastating as the next. Even those who consume an excessive amount of kratom are able to function socially, hold a job, and maintain relationships.
However, there are multiple reasons people would want to lower their tolerance or quit using kratom altogether.
Click below to navigate to each section:
How to Know When You're Taking Too Much Kratom
Most kratom consumers go through an initial period of finding their dose — enough to feel the beneficial effects, but not too much as to make one nauseous or dizzy. A typical dose might be 3 to 10 grams a day of quality kratom, depending on what it is being used for. Let's say that you've found your dose to be five grams per day, five days per week. Then two months later, you find yourself taking 10 grams/day, every day. Another month goes by and you're at 20 grams, and even those effects are starting to become dull.
In some cases your supplier might have a weak batch of kratom. But most likely, your tolerance is increasing to the point where kratom is starting to lose its beneficial effects.
"It's not pleasant, trust me," one kratom consumer told us. "Basically kratom stops having any effect other than causing nausea/headache. And not having it makes you very restless with restless legs syndrome symptoms. And that would make me very claustrophobic."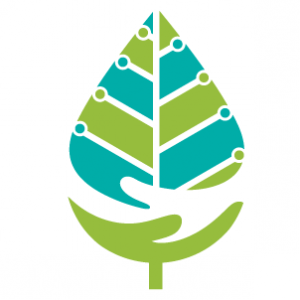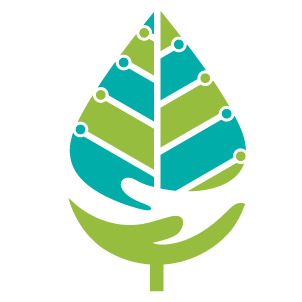 Dealing with Withdrawal, and Tapering Off of Kratom
Though some former opiate addicts are willing to endure the relatively mild symptoms that come with quitting cold turkey, many find tapering from kratom is a better way to lower one's tolerance or to ease off kratom completely.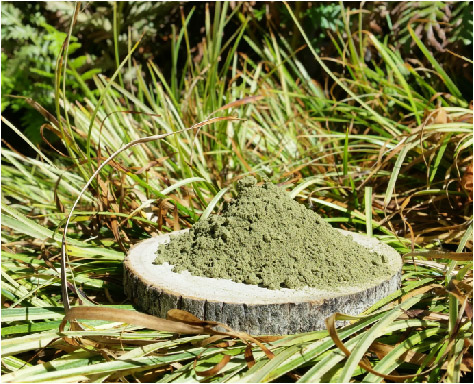 Kratom's effects are milder than opiates or alcohol, and other than in heavy consumers, withdrawals are as mild as missing a daily cup of coffee. If the consumer is determined, he or she should have no trouble maintaining a regular kratom dose that does not exceed what's needed. Kratom's effects are stimulating at a low dose, then become more sedating, but at some point they level off. With alcohol and opiates, effects are stronger with a higher dose. With kratom, as many have told KratomScience, "Less is more."
User "Leafoffaith" posts about getting off Suboxone with heavier doses of kratom, then tapering from the kratom as well:
Drew Turner, a Navy veteran who we interviewed for KratomScience, makes kratom tea from fresh leaf and follows a strict schedule.
The Science on Kratom Dependence
How serious are the abuse and addiction potentials of kratom?
Regular use of kratom, particularly at higher doses, can lead to tolerance and dependence (Galbis-Reig, 2016; Singh et al., 2014; Swogger & Walsh, 2018; Yusoff et al., 2016). However, available human reports suggest that abstinence from kratom is typically associated with milder symptomatology than abstinence from classical opioids (Erowid, 2016; Singh, Narayanan et al., 2018, 2014; Singh et al., 2016). At the same time, although these reports indicate that the effects of kratom can, in some ways, resemble those of opioids, many individuals report that the subjective effects of kratom are quite different from those of opioids.
As noted previously, low to moderate doses of kratom tend to be somewhat stimulating, rather than sedating, and do not produce the "high" or strong euphoric effects associated with opioids, although some users have reported intoxication and euphoria after using higher doses (Erowid, 2016; Singh et al., 2016; speciosa.org, 2016; Swogger et al., 2015; Wisdom, 2016).
This distinct spectrum of effects, including attenuated euphoria and abuse potential, is supported by two recent preclinical studies, which found that mitragynine is not self-administered by rats (Hemby, McIntosh, Leon, Cutler, & McCurdy, 2018; Yue, Kopajtic, & Katz, 2018). Further, even at high doses, kratom does not appear to severely depress respiration as do classical opioids (Singh et al., 2014, 2016).
Thus, even though kratom has some potential for abuse and dependence, several investigators have concluded that kratom has both less abuse liability and much lower risk of fatal overdose than traditional opioids and that the potential benefits of kratom in the treatment of OUD may outweigh these risks (Henningfield et al., 2018; Singh et al., 2014, 2015; Singh et al., 2016; Swogger et al., 2015).
This does not mean that kratom is not sometimes used by people to get high and/or intoxicated because such use has been documented (Swogger et al., 2015). Such findings were also considered by Henningfield et al. (2018), who concluded that the overall assessment of kratom did not warrant it being listed as a controlled substance.
They noted that many substances, including over-the-counter drugs (for cough and cold symptoms) and dietary ingredients, are also sometimes misused and abused for the purposes of causing intoxication and to get high, yet overall, seem appropriately left unscheduled."